2018 Dates
Check facebook for event pages

March 1 - Chicago, Owl
March 2 - Indianapolis, Spot Tavern
March 16 - Cleveland, Now Thats Class
March 27 - Detroit, EL Club
April 5 - Rome
April 6-7 - Ghent Kunstencentrum Vooruit
April 10 - Paris Instants Chavires
April 13 - Milan Converso (Men Were a Mistake by Will Benedict)
April 15 - Martin Rev / Wolf Eyes with Humanbeast, Insect Ark (record release)
April 27-28 - Columbus, Ohio
(27 - Cafe Bourbon Street, 28 - NO PLACE GALLERY)
May 11-12 - Pittsburgh (new) Shop and TBA
May 25-27 - Trip Metal Fest Detroit
June 1 - Chicago Empty Bottle
Aug 3-4 - Western Mass
Sept 21-23 - London Cafe Oto
Wolf Eyes Music 2018 Residency Series
Wolf Eyes Music 2018 Residency Series is the the musical duo of Nate Young and John Olson in collaboration with performance artists and unique musicians. In 2017, Wolf Eyes Music held multi-day residencies at performance spaces in San Francisco, Los Angeles and New York City. The goal of the residency series is to break free from the music industry touring cycle, be able to experiment with new techniques and explore new artistic relationships with few limits. Last year's residencies established new relationships and long term collaboration with musicians MV Carbon and Jamie Branch, as well as performance artists Sigrid Lauren & Monica Mirabile who collaborate as Fluct. In 2018 we hope to bring this series to many more cities and expand, always forward never backwards, on Wolf Eyes Music.
WOLF EYES STRANGE DAYS II 12" - LF002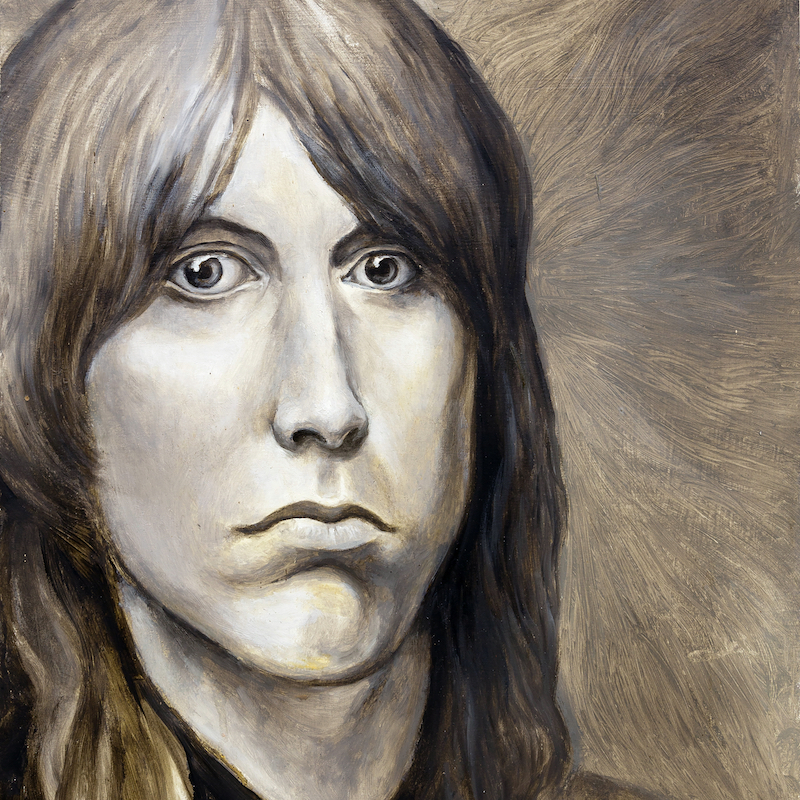 OFFICIALLY OUT NOW! Plenty of room inside this instrumental sonic din collision of reeds, frozen rhythms and general hard staring into the shadowy corners of the deep audio cosmos to find your own personal universe. More questions than answers.
OUT NOW ON LOWER FLOOR MUSIC
WOLF EYES - UNDERTOW LP - LF001
Today the U$A's longest homemade primitive electronic poetry & vibes trio launches another scotched taped nuclear audio radioactive front on humanity in the form of a record label.
WOLF EYES will be releasing our newest recorded sea-bottom R & B sound lurch titled "Undertow" on March 24 2017. The release marks the debut of the unit's own LOWER FLOOR MUSIC, a brand new imprint dedicated to the group's cultural vision. The Lower Floor Music label will be curated by Wolf Eyes and feature both new and archival visions from the band as well as work by like-minded artists. Lower Floor Music will benefit from a world-wide distribution deal providing fans of electronic music across the globe access to Wolf Eyes' sound-vision and like-minded community spirits.
The idea of a home-basement for Wolf Eyes is not new. Since 1998 the band has generated a massive tidal wave of releases nearly adding up to over 500 titles; mostly limited from 2-100 copies. Released on American Tapes, Hanson, AA, Warzone, and countless other independent/homemade labels, these documents often vanished forever into the arcane crypts of collectors. WOLF EYES has the unending thirst to explore every shadowy sonic corner of the homespun audio universe.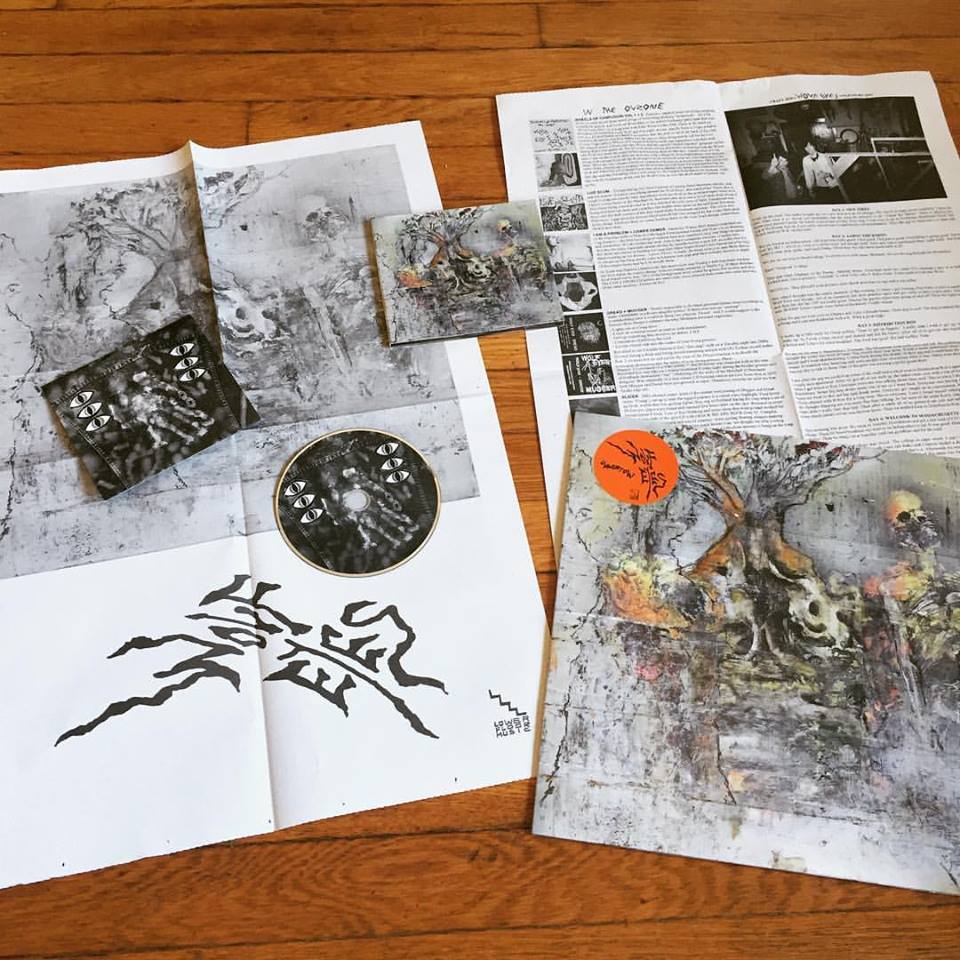 Initial orders come with limited bonus album
RIGHT IN FRONT OF YOU
, a lost Wolf Eyes album comprised of crude 'n' blasted recordings pressed to a CD w/ onbody print housed in a printed card wallet PLUS an A2 newsprint foldout with poster and on one side and Wolf Eyes zine on the other.
☆ GRIP UNDERTOW FROM THE WOLF SHOP ☆
MUGGER & DREAD TAPES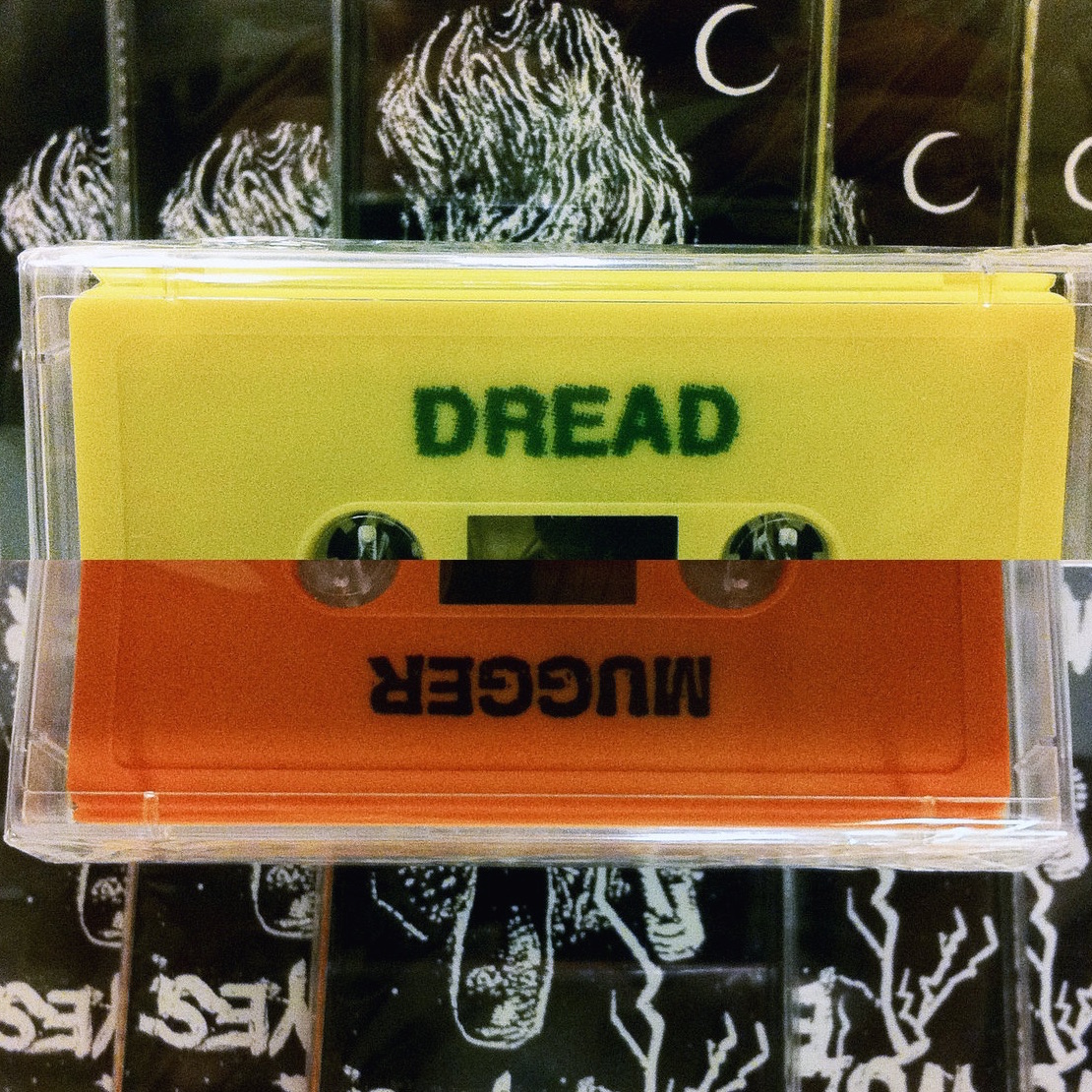 The first emissions from a slew of physical re-releases of Wolf albums past, woefully out of print for too long but not forgotten, Wolf Eyes brings
DREAD
and
MUGGER
to cassette for the first time ever with vinyl editions following suit in 2017.
☆ GRIP MUGGER AND DREAD FROM THE WOLF'CAMP ☆
LIFE IS A RIP-OFF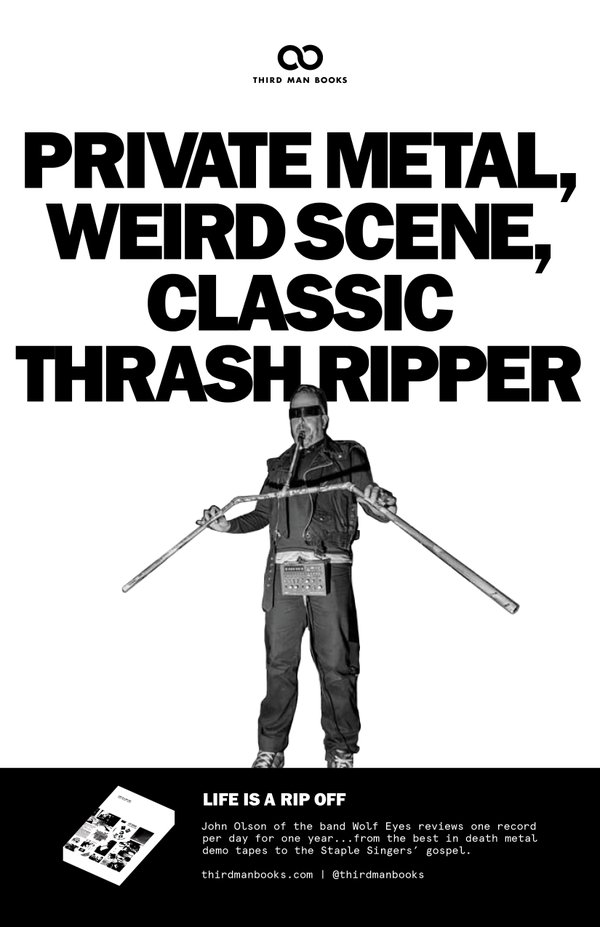 LIFE IS A RIP OFF
the complete book is out! A collection of record reviews by the one, the only, thee John "Inzane" Olson aka Inzane Johnny aka American Tapes aka 1/3 of the band WOLF EYES in Olson's inimitable slash 'n' dash slanguage: anecdotal, immediate, reasonable and totally baller. 365 entries, written from Halloween to Halloween, available NOW!
☆ GRIP LIFE IS A RIP-OFF FROM THIRD MAN BOOKS ☆
Grip it at
.
TRIP METAL FEST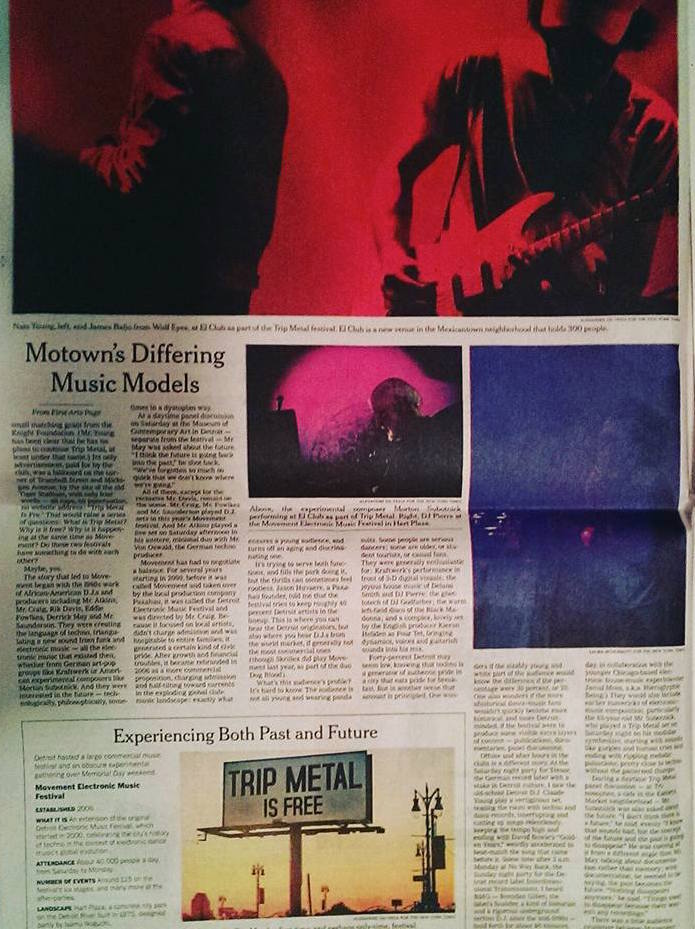 TRIP METAL FEST
!! TM Fest was completely inZANE. 110% crazed, put together by Nate Young, Forest Juziuk, and Lindsay "Viki" Karty, and featured the craziest of crazies - peep full line-up of geniuses at
TRIPMETALFEST.COM
. Could not have been better. Reviews:
★
NEW YORK TIMES
by Ben Ratliff
★
THUMP
by Colin Joyce
★
SPIN
by Raymond Cummings
★
RESIDENT ADVISOR
by Matt McDermott