NEWS
STORE
BANDCAMP
FB / SC
TOUR
15 APR - Hamilton, ON / The Blue Grotto
16 APR - Toronto, ON / Velvet Underground
18 APR - Montreal, QC / Casa Del Popolo
19 APR - Burlington, VT / Burlington City Arts
20 APR - Portland, ME / SPACE Gallery
21 APR - Providence, RI / AS220
22 APR - Brooklyn, NY / Brooklyn Bazaar
23 APR - Philadelphia, PA / First Unitarian Church

5 MAY - Gambier, OH / Horn Gallery
20 MAY - Durham, NC / MOOGFEST
22 MAY - Richmond, VA / Strange Matter
23 MAY - Pittsburgh, PA / The Shop
24 MAY - Cincinnati, OH / The Mockbee
25 MAY - Chicago, IL / The Metro
26 MAY - Detroit, MI / El Club


WOLF EYES
CONTACT
WOLFS - wolfeyes(@)wolfeyes.net
MGMT & COMMISSIONS - forest(@)wolfeyes.net
N/S AMERICA BOOKING - forest(@)asragency.com
EU BOOKING - mia(@)lb-agency.net
NEW LP - UNDERTOW


Today the U$A's longest homemade primitive electronic poetry & vibes trio launches another scotched taped nuclear audio radioactive front on humanity in the form of a record label.

WOLF EYES will be releasing our newest recorded sea-bottom R & B sound lurch titled "Undertow" on March 24 2017. The release marks the debut of the unit's own LOWER FLOOR MUSIC, a brand new imprint dedicated to the group's cultural vision. The Lower Floor Music label will be curated by Wolf Eyes and feature both new and archival visions from the band as well as work by like-minded artists. Lower Floor Music will benefit from a world-wide distribution deal providing fans of electronic music across the globe access to Wolf Eyes' sound-vision and like-minded community spirits.



The idea of a home-basement for Wolf Eyes is not new. Since 1998 the band has generated a massive tidal wave of releases nearly adding up to over 500 titles; mostly limited from 2-100 copies. Released on American Tapes, Hanson, AA, Warzone, and countless other independent/homemade labels, these documents often vanished forever into the arcane crypts of collectors. WOLF EYES has the unending thirst to explore every shadowy sonic corner of the homespun audio universe.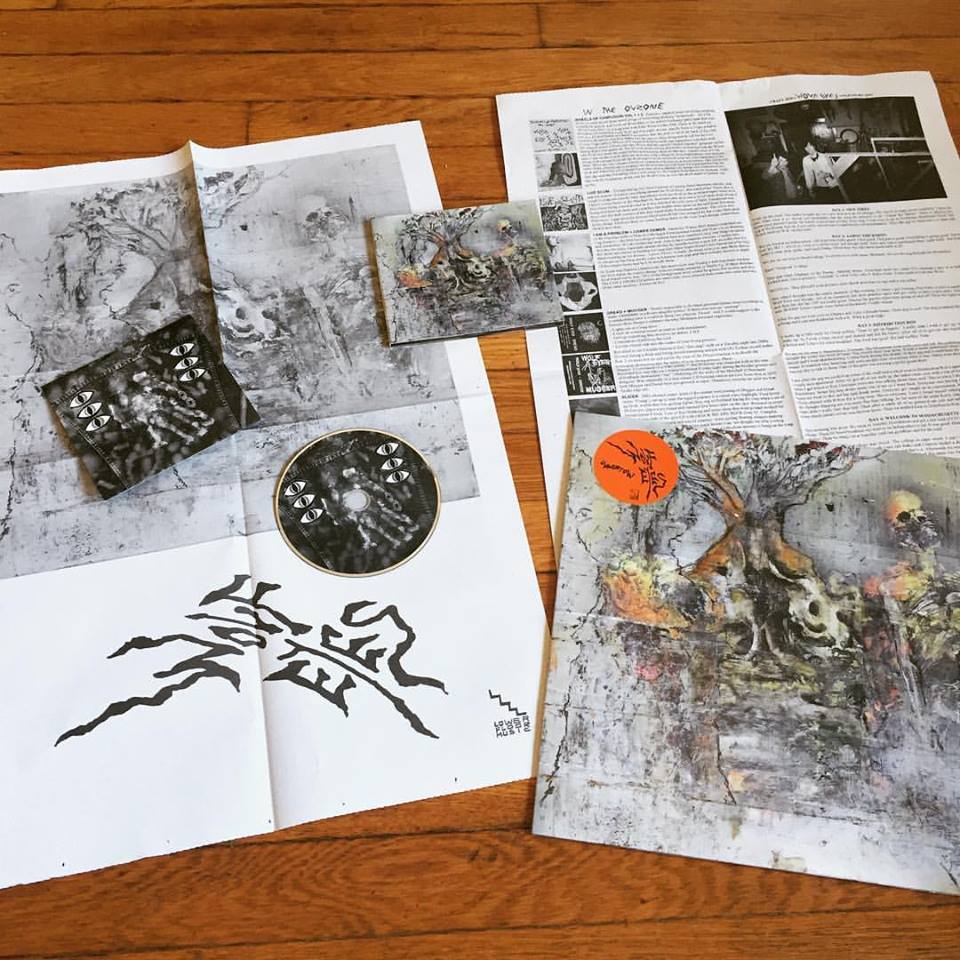 Initial orders come with limited bonus album RIGHT IN FRONT OF YOU, a lost Wolf Eyes album comprised of crude 'n' blasted recordings pressed to a CD w/ onbody print housed in a printed card wallet PLUS an A2 newsprint foldout with poster and on one side and Wolf Eyes zine on the other.

☆ GRIP UNDERTOW FROM THE WOLF SHOP ☆


MUGGER & DREAD TAPES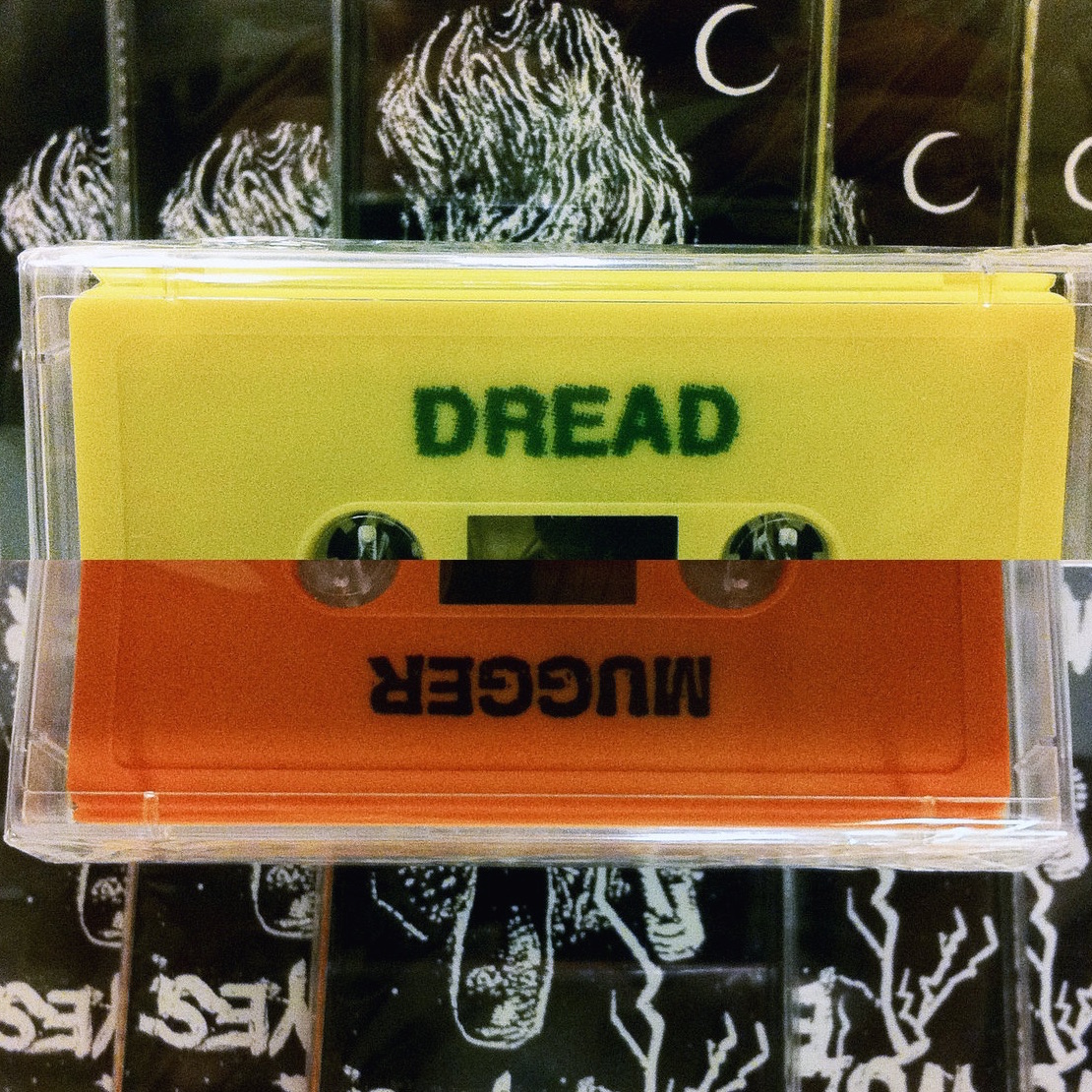 The first emissions from a slew of physical re-releases of Wolf albums past, woefully out of print for too long but not forgotten, Wolf Eyes brings DREAD and MUGGER to cassette for the first time ever with vinyl editions following suit in 2017.

☆ GRIP MUGGER AND DREAD FROM THE WOLF'CAMP ☆


LIFE IS A RIP-OFF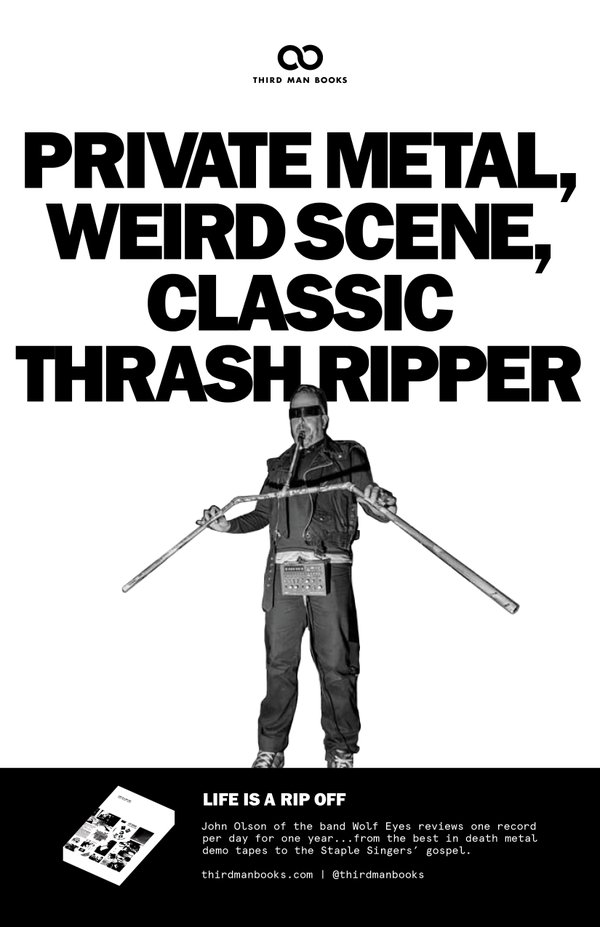 LIFE IS A RIP OFF the complete book is out! A collection of record reviews by the one, the only, thee John "Inzane" Olson aka Inzane Johnny aka American Tapes aka 1/3 of the band WOLF EYES in Olson's inimitable slash 'n' dash slanguage: anecdotal, immediate, reasonable and totally baller. 365 entries, written from Halloween to Halloween, available NOW!

☆ GRIP LIFE IS A RIP-OFF FROM THIRD MAN BOOKS ☆Grip it at .


TRIP METAL FEST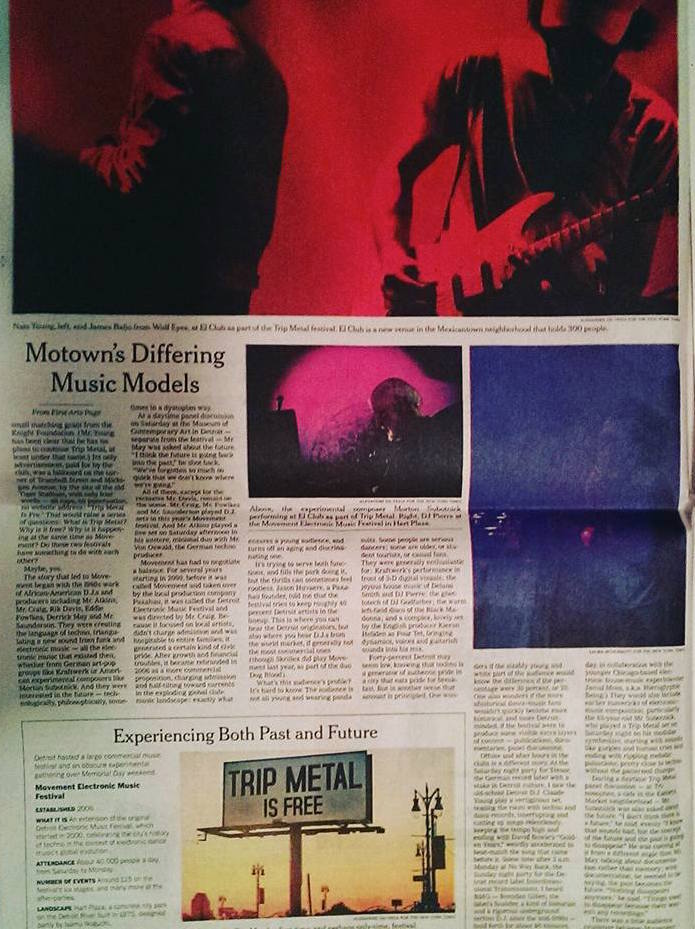 TRIP METAL FEST!! TM Fest was completely inZANE. 110% crazed, put together by Nate Young, Forest Juziuk, and Lindsay "Viki" Karty, and featured the craziest of crazies - peep full line-up of geniuses at TRIPMETALFEST.COM. Could not have been better. Reviews:

★ NEW YORK TIMES by Ben Ratliff
★ THUMP by Colin Joyce
★ SPIN by Raymond Cummings
★ RESIDENT ADVISOR by Matt McDermott